Looking for study motivational quotes that can push you to study harder? Keep reading this article.
Before I jump into these best study quotes let me first tell you how these quotes will help you:
To Study HARD
Beat Procrastination
If you hate studying
Motivation for exam preparation
If you've failed before
If any above points relate to you then I welcome you to read our list of 37+ best study motivation quotes (with pictures) and get inspired in minutes.
Are you excited?
So, let's dive into it…
37+ Study Motivational Quotes:
For Studying Hard:
If you want to study hard for long hours then this quote you must follow. Just set a timer for 2 -3 hours or more when you sit to study and until the timer gets stops, you have to keep studying.
Timer also works as a challenge to accomplish certain tasks at a time that keeps you motivated while studying.
You can also try bigtimer.net which covers your entire phone or laptop screen with a timer. This timer will really help you to stay focused on your studies.
You can also visit
This study quote is amazing. When other people are enjoying parties and all, make sure you focus on learning and making your steps towards success. This way you get a life everyone dreams of.
Now, it doesn't mean you study the whole night and skip your sleep. The quotes motivate you to study in the early morning. We all know the benefits of early morning studies but it's not easy to wake up early and study when everyone is sleeping. But remember, the hard one you get is the best one you get.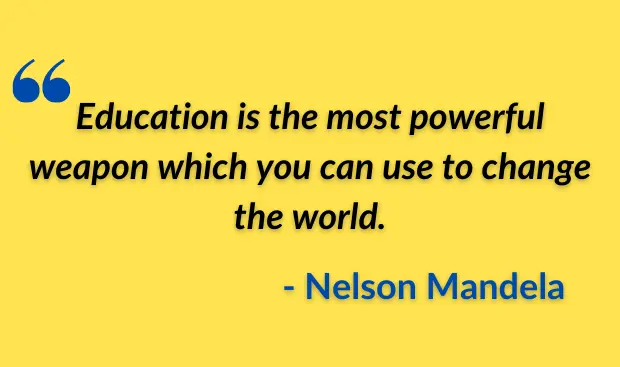 As I said in the beginning, you should study to become educated, so you can change the world, no one can make you fool.
If you heard the story of William Kamkwamba then you understand better the power of education. A 13-year-old boy who learned in school about wind turbines, made windmills to save his village from a natural disaster.
Even, in 2019 one movie "The boy who harnessed the wind" was published based on his story.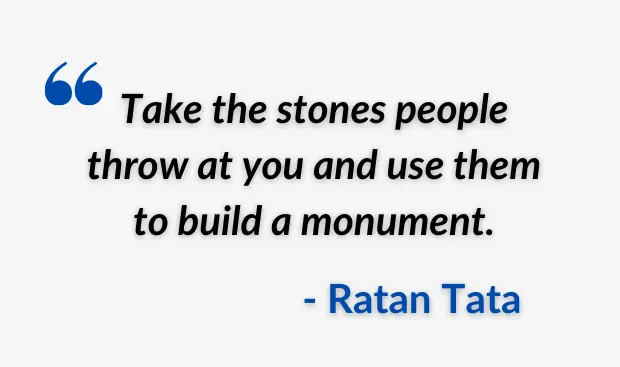 You may have been criticized many times because of your grades. performance in class, or for other reasons. However, you don't need to criticize them back. Just focus on your studies and achieve amazing results. That's why this quote says take criticism, do hard work and you'll have success.
Well, it is quite true if you can't study hard for 8-10 a day then how will be able to survive when you will do the actual job and make money. Today, our attention span is decreasing. You can't even study for 1 hour at a time. So, follow the Pomodoro technique and study like you're working for 9-5.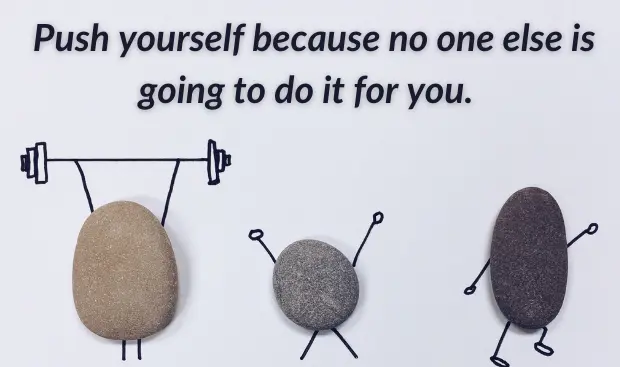 If you've taken a long gap from your studies then this study quote can inspire you to continue your study again. Most of our work we have to do by ourselves, money can't help you all time. Let me give you a real example…
One day when I was in the gym, I saw a rich guy there with two of his bodyguards. One bodyguard was holding his towel another one is helping him with the dumbells. With all these, the rich guy had to do push-ups by himself.
Similarly, no one can study for you. If you want to acquire some knowledge, want to be an educated one you have to study for yourself.
Study Motivation Quotes
To Beat Procrastination: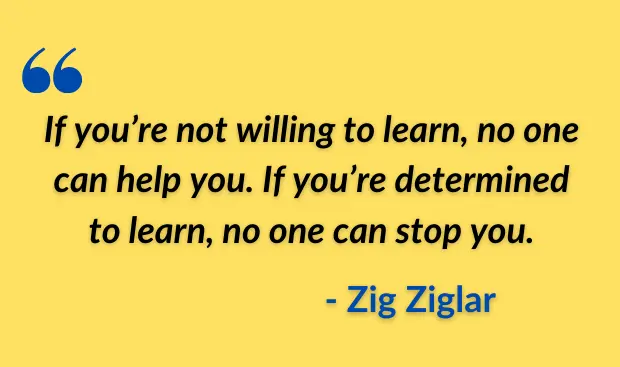 If you're not interested in the study or learning any work no one can help you. And, if anyone still teaches you, it will be a waste of their time only. And once you are determined to learn something, no one can be an obstacle in your learning and if you face any obstacle, don't stop your learning until or unless you want.
Be determined to study and learn everything that comes across to you. You might have seen many movies in which a person faces so many difficulties despite no one can stop their learning.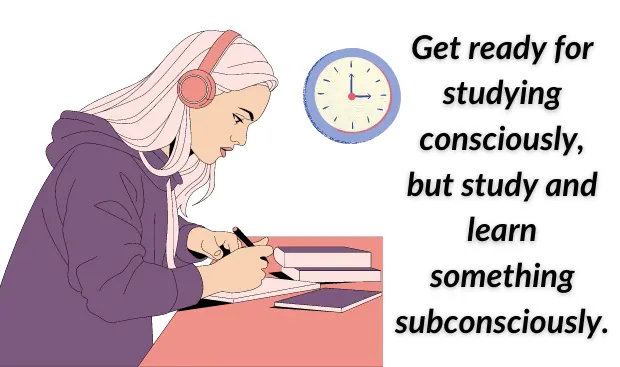 Brushing your teeth daily, pedaling your bicycles, blinking your eyes these things happen consciously, you don't need to prepare for these things, It all just happens automatically. Similarly, you should be ready for studying consciously at a time. This way, you won't give yourself excuses for not studying now.
However, you should study and learn something subconsciously so that you won't forget easily what you studied. Get to know all about the conscious and subconscious mind in this article.
If you are into video games then I'm pretty sure you'll never procrastinate playing them. Right? Likewise, if you're not into something, you procrastinate it. So, if you don't like studying any subjects then find ways to love what you study.
Students have a terrifying habit of procrastination in their studies. Whether you have to finish your homework or you're preparing for exams you keep giving yourself excuses that you don't need to study now and you will study later.
This motivational quote already is saying, because of procrastination, we make easy things hard and hard things harder. So, don't procrastinate at all. It takes very little time if you want to finish your homework fast or only a few hours of studies daily for your exam preparation.
Whenever you set a time for study, you always struggle to make yourself ready to study. Look at the things that you're going to learn today, and be always excited to study, you are going to grab so much information that will also make your result and future better.
Without too much thinking and giving yourself excuses, just off your phone, take the first step for studying, and complete one Pomodoro cycle without any distraction, you will surely be motivated to complete the rest of 3 Pomodoro cycles.
Read also: 15 Study techniques that you must try this year
Study quotes
If you hate studying:
You may not like studying but you must love learning. Studying and learning are two different things. In the case of study, you don't need to do practical work but in learning, you do practical work also.
When you study something then you may forget it easily but once you learn something you won't forget it easily. Learning is always new to you but you may have to study what you learn. So whatever your professor is teaching you, focus on learning, that would be more effective than reading a book.
Many students assume that I'm not good in study or I'm weak in that subject. In fact, some kids hate studying because they believe they are not good at studying. Remember this study quote always, it's on you how you study.
There are four types of learners– Visual learners, Auditory learners, Kinesthetic learners, and Reading/Writing learning. Now, you have to find which learning style you're more comfortable with.
For example, if you're weak at math then visual learning and kinesthetic learning can work for you. Or, you can also figure out how to improve your maths.
I'm a visual and reading learner that's why I love reading blogs and watching video lectures. So, find your interest and study in that learning medium.
Motivation for Exams Preparation Quotes: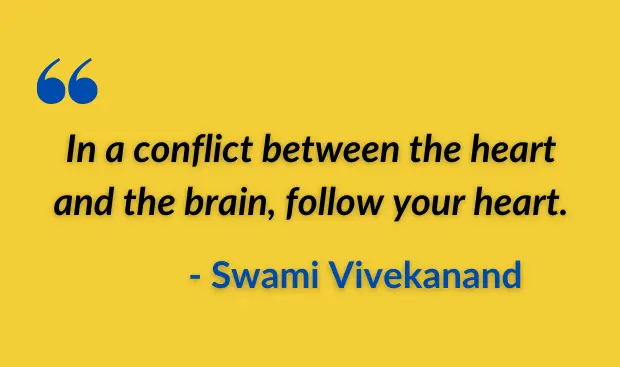 During exams, we have lots of things running in our minds. I have prepared enough or not, what if I'll forget everything that I'm learning. So, rather than focusing on these things you should listen to your heart which says all the time- Believe in yourself and Give your best. Everything is going to be great.
The reason is that brain doesn't get inspired easily by others. In the case of the heart, it can get inspired and open up new gates for the options.
Whether you studied the whole session or not doesn't much matter. However, if you're not preparing for your exam in the last couple of months then it can be difficult for you to achieve better grades.
Since our brain remembers those things easily we recently came across through. That's why this exam preparation study quote suggests you not miss the last month's preparation.
I'm not saying to follow bad study habits like cramming but reviewing and revising notes for 6-8 hours a day every day can bring a massive change in your preparation.
Study Motivation Quotes
If you've failed before: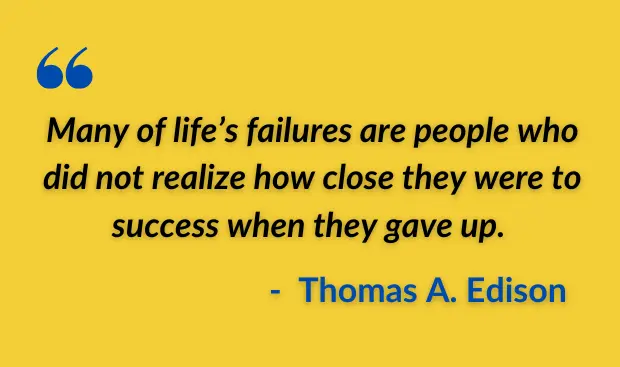 Yeah! It has happened to me many times. When I was about to complete the solution of maths problems, I used to give up, instead of trying one more time, I would check the given solution, and there I would find the same steps that I was going through.
This might happen to you also, not only in your studies but in life. So instead of giving up easily, try one more time, or try after some time, you must have a result in your hand.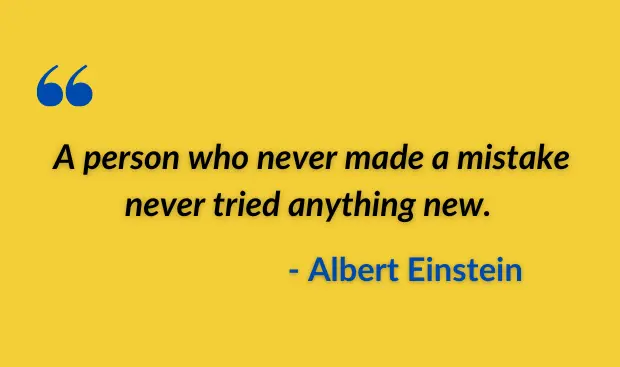 If you try anything new, you will surely make mistakes, if you didn't make any mistakes yet, then you must haven't tried anything new. And, if you're learning new but you keep saving yourself from making mistakes then you won't be a master in that field.
So, it's good to have doubts and mistakes, if you're learning or trying something new. Remember, your mistakes and practice make you perfect.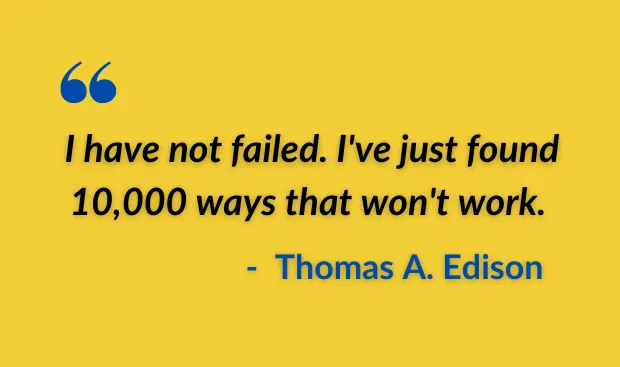 This quote was given by Thomas A. Edison when one of his friends asked him, why did you try 10000 times, it's a waste of time only, you have failed to make it also, then Edison replied, I have not failed. I've just found 10,000 ways that won't work.
And, this is what you should learn from Edison, when you're going on the wrong path, appreciate your efforts because you find a way that won't work. But keep finding the right way that will solve the problem.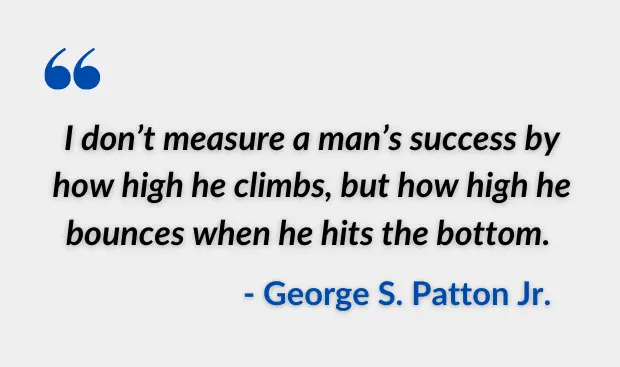 Studies show many college students are suffering from depression and anxiety, it's not just because they get bad grades in exams but also because they don't have a good preparation for exams.
As I told you in one of the above study quotes, It doesn't matter if you pass or you fail a test, your result can't decide your future and success. You just need to give your best. If you have the capability to high bounce back then I'm sure you're going to get successful.
Whenever you fail even after studying hard, don't be depressed and study harder to get the result that no one reached yet.
Read more: What to do if you've failed a test?
Best Study Motivation Quotes to Study for Yourself:
Don't look at your competitor, focus on your goal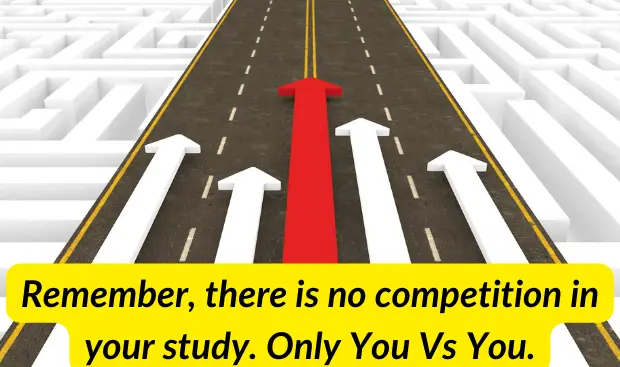 I have seen many students who believe in competition. They always want to get better grades than others. However, you should focus on your learning and goal, not on your competitor.
No one stops you to study more and learn more than others, you only know your limit that's why the quote is saying only you Vs you. If you don't know something takes your teacher's help. Focus on learning and understanding the materials you study.
Learning is the only thing the more you share, the more you will have
Learning is the best thing the more you share the more you learn. If you ever heard about the learning pyramid then you must know by sharing information or teaching others we can retain the information longer.
But don't share the information unless or until another person is seeking it.
Believe in yourself
I am not good at studies like others, those students will only be a topper, and these negative thoughts destroy you and won't let you focus on your studies. I don't understand why you compare yourself to others. If you are studying effectively, you will surely get good grades.
Focus on your studying and learning only and always give your best, no matter whether you fail or pass.
Avoid Multi-tasking
This motivational study quote is for those students who do multi-tasking. While studying, when you watch television or chat with others, or munch on snacks this is what we called Multi-tasking. And, multi-tasking always makes you less productive.
So, instead of focusing on everything, do one thing at a time. Either you study or play games, but if you're serious about your study and life then I'm sure you'll give priority to studying.
Now It's your turn:
So, in this article, I've shared with you 37+ Study motivational quotes, and I'm sure now you're enough motivated to study. Those study quotes will only motivate you until or unless you self determined to study.
Now I would like to hear from you:
Are you going to study just for grades or grab knowledge?
Let me know your views in the comment…