For a limited time, Coursera is offering its Plus subscription for just $1 for one month and $100 off on the annual subscription. It's the greatest Coursera offer in 2023, and I highly recommend it to every eligible learner. For more information, please read our Coursera Plus Discount in September 2023.
Are you looking for Dorm Room Essentials for Guys? If Yes! Trust me, you'll love this guide today.
A few years back, I had the same question about what to bring to college as a guy. I was also gathering things that a guy would need in the college dorm. It took me a couple of weeks to find all the essentials.
Luckily today I haven't forgotten anything. Even I've done a little bit more research to give you a list of all dorm room essentials for guys.
However, I'm not going to list some basic items like bedsheets, pillowcases, toothbrushes, etc. I believe you can easily figure out these items once you create a college moving checklist.
You may check out this checklist pdf provided by the University of South Florida and give it a review of all the basic supplies that every student needs to bring to college.
Now without further ado, let's just dive straight into…
[Read also: How to be successful in college?]
Dorm Room Essentials for Guys:
1. Study Table and Chair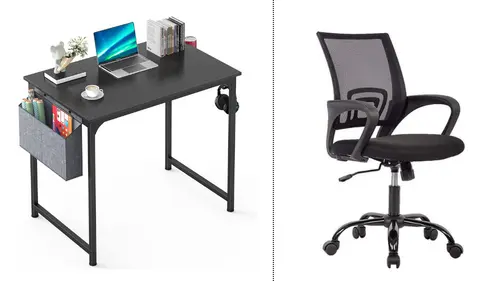 Note: Showing prices may not be accurate for all products. Products prices can be increases or decreases on Amazon. Remember, the prices of these items are in United States' currency, however, you may purchase from any country.

If you're a college student, you may sign up for Amazon Prime Student and grab the best deal on these products.
A study table and a chair every college guy needs for their dorm room. Using a study table and chair while studying gives you the right body posture and helps you to concentrate better on your studies.
Here, I have featured the best study table and chairs with high ratings and good reviews. This study table has excellent material quality and comes with one storage bag, cup holder, and headphone hook. You may also hold some books on the table that you have to study.
The chair above I featured, keeps the back upright and relieves the back stress and pain which you commonly experience while studying on a bed or couch. Alternately, You may also check out our post on best dorm room chairs for effective studying and better comfort.
Read also: 15 Dorm Desk Essentials You Must-Have
2. Lap Desk
In your dorm room having your bed, you must want to study on it for a little time even. You better use this lap desk that will provide you full comfort and focus while studying in bed.
You might not believe it, but a lap desk was my primary and most used study desk. And here I have featured a lap desk that has a small drawer to keep your notes and a separate space to keep your coffee mug.
Isn't it a fantastic study desk?
Read also: 12 Study Gadgets for Students
3. Wall Clock and Alarm
A wall clock and an alarm both are super dorm room essentials that every guy needs. When you have a wall clock at the dorm, you become punctual and keep tracking your time.
Having an alarm helps you to wake up at your expected time. Whether you want to wake up early and study or want to leave for college on time, these things you'll always find handy.
4. Book Shelf
I remember my dorm room was not spacious enough, still, I purchased a bookshelf to keep my books safely. Regardless of how small your dorm room would be, I must recommend you have a bookshelf.
Here I've featured two different types of bookshelves, however, you don't need to purchase both. These bookshelves are built with good quality material and are spacious enough that can hold your all-semester books. Whichever you find more appealing you can purchase it.
[Related: 19 Books for College Students]
5. Laptop Bag and Trolley Bag
A laptop bag and a travel bag both are essential for you if you're staying in a dorm. This laptop bag doesn't only limit carrying your laptop but it has a lot of space and pockets and also has a USB charging port. You may check out all its feature here.
On the right-hand side, I featured a travel bag that will always be useful whenever you have to go back home or travel somewhere. This foldable travel bag that I featured has high-quality zippers and pullers, which guarantee long-lasting.
The best thing is that both bags are made of waterproof and tear-resistant. Check out more features on Amazon.
6. Study Lamp and Flashlight
Like a study table and lap desk, a lamp is also crucial for your dorm room to study effectively. Whether you are a night owl or have to do your homework in dim light, as a college student you always find this study lamp handy.
This study lamp features 3 brightness levels and 3 color modes, a total of 9 brightness levels. You may also use it as a pen stand and phone holder. The quality of this material is worth appreciating.
Along with this study lamp, you may also purchase a flashlight. Yes, I know our phones have already a flashlight you may not use your phone's flashlight all the time but this flashlight will be very handy to carry.
7. Hanging closet organizer
Does your dorm room look messy? It's common for guys to bring a lot of clothing, footwear, and other items to their dorms, which is why a self-hanging closet organizer might be useful for you.
Look at the above image where I featured two different self-hanging closets, how amazing they work to keep your stuff organized without covering lots of space.
Both closets are built of good material quality, but I recommend buying the first one, as it has a separate rack for shoes and flip-flops.
Isn't it a great item for a young man living in a dorm room? You'll be surprised to know that this essential is mostly purchased by students who stay in a dorm room.
8. Phone Docking Station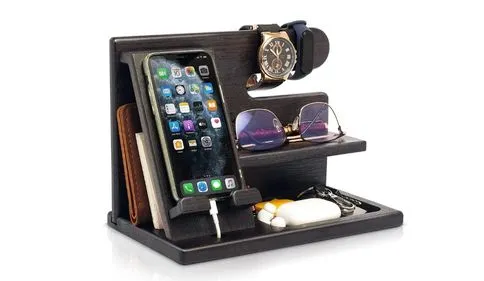 I've given you a way to organize your clothes and shoes now here is a dorm thing that will help you to organize better your gloves, sunglasses, keys, watches, ear pods, and Identity cards. As a guy, you must have this phone docking station for your dorm room.
You may check its quality on Amazon, but I featured it after researching and reading positive reviews.
Read also: 60+ Best Gifts for College Students
9. Bedside Shelf
A bedside shelf could be also essential for your dorm room. From keeping your small things like keys, and headphones to phones you may use this.
It's easy to install with a wall-mounted self. In addition to that, it has great quality and better adhesion that serve its purpose. You may check its material quality on Amazon by hitting the above price button.
10. Exercise Kit
Guys always need to look muscular, fit, and healthy. This exercise kit might be your go-to dorm essential if you're unable to join Gym.
Here I featured two different exercise kits; the left side kit includes Ab Roller Wheel, Ab Exercise Wheels Kit with Resistance Bands, Knee Mat, Jump Rope, and Push-Up Bar that will be enough to perform a full body workout.
However, If you want to build your biceps, triceps, chest, and shoulder that will give you a better physique and health you may also purchase the right-hand side kit including Dumbbells Set with Barbell.
11. Perfumes and Sunglasses
For a guy in a dorm, perfume and sunglasses again will be essentials to poss a good personality and look. So don't forget to add these items to your dorm essential list.
I have featured the perfume: Dreamer by Versace for Men which just smells amazing. It's one of the best colognes you can get for such a low price. You may also consider purchasing the sunglasses, I have featured the best ones after reading the good reviews.
However, if you have a different taste in these things you may browse more by hitting the above price button.
12. Household Hand Kit
Whether you're pursuing engineering or a doctor, you must keep a household kit or electric equipment box in your dorm room. Learning basic repairing is one of the useful skills to learn.
For changing the fan switch in your dorm room, or changing your vehicle's wheel it's not okay to always call the mechanic for a small job. Right?
That's why, you must have an electric equipment kit at the dorm available. The one I featured here contains all the basic tools that you need to do small repairing.
13. First Aid Kit
As you're staying in the dorm room so you need to take care of yourself. Your parents are not going to help you here whether you feel a bit under the weather, have a headache, or have any small health issues, It is always advisable to bring a first aid kit with you.
Here is a kit that includes adhesive fabric and plastic bandages, antibiotic ointments, BZK antiseptic towelettes, burn cream packets, aspirin, ibuprofen, gauze roll, wound closures, cold pack, and other multi-use items for any potential emergency.
Isn't it a dorm essential for you?
14. Noise-Cancelling Headphones
Noise-canceling headphones are just amazing, not only will help you to beat unwanted noise but it also aids in improving your concentration while studying.
Yes, you may find it hard to believe but it's proven that listening to music while studying improves your concentration and you enjoy your studies. If you're fond of music, it may be an essential item for your dorm, even though it's not mandatory like other dorm essentials.
Here I've featured headphones and earbuds whatever fascinates you may bring them. Both are noise-canceling and have high ratings on Amazon. You must check their features before purchasing.
15. Traditional Shaving Kit
If you're looking for dorm essentials for guys, you must not miss this one: Traditional Shaving Kit. This item is perfect if you want to shave your beard on your own or don't want to go to the barbershop every week.
Whether you like to use a trimmer like me or shave with a razor you may have anyone or both that I featured above.
16. Mirror + Mesh Shower Caddy
These two items are also super necessary to bring or you may consider them as your dorm bathroom essentials. Whether you have to get ready for classes or go on a date, you always find these things handy.
On the right side, there is a mesh shower candy that can carry all your makeup stuff like comb, bottles, tubes, brushes, toothpaste, deodorant, shampoo & conditioner, body spray, hair serum, personal shaver, and more.
Along with this caddy, don't forget to bring a mirror.
17. Kettle & Thermos
Drinking plenty of water is a secret of a healthy lifestyle. When someone doesn't have access to safe, treated water, boiling water can function as the most effective purification method. If you're a guy staying in a dorm room, I recommend always drinking boiled water.
Therefore, I thought a Kettle and a thermos must be essential to carry with you. If you don't have these two items, you may consider purchasing them from Amazon, however, after researching and reading the good reviews I featured the best product above.
[Handpicked Related: 23 Dorm Kitchen Essentials You Must Have]
18. Food storage container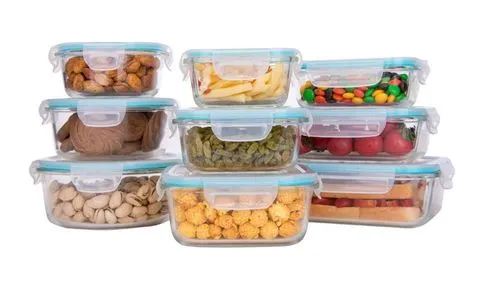 When you stay in a dorm you may need to store some snacks and food like nuts, strawberries, dates, etc. You may bring the food from home or buy it from the grocery store but you must have some containers to store your food.
Here I have added 18 pieces of glass food storage container set- 9 glass containers and 9 matching Locking lids. These containers are provided in various sizes and are better quality than plastic boxes. You'll surely love these containers.
19. Coffee Maker
If you're a coffee or tea addict guy, this coffee machine could be an essential thing for your dorm to carry. If you already have a coffee machine don't forget to bring it but if you find any need to purchase one, you may consider any above coffee makers.
Both coffee machines work great and have good quality but one is cheaper and another is from Keurig which is more expensive. You may check their reviews by hitting the above price button and pick up the one best for you.
20. Room Freshener
Well, like other stuff it's not super essential for your dorm but having a good fragrance in your dorm can give you enough motivation to study, and keeps you always calm and relaxed.
Even I had this lavender room fresher that smelt fabulous, the same one I featured here. You may also browse different air fresheners but I'm pretty sure you will love this lavender scent more.
21. Doormat
Last but not least on our list is a Doormat which is again essential for your dorm room. If you don't want to make your dorm filthy, this doormat can be useful for you. Moreover, it's stain, weather, and fade resistant and easy to clean.
Along with this, you may also consider having a dorm room rug for the floor that will provide you with a different place to sit and study. It will also aid in your dorm decor. Reading its reviews, I found that the rug is very soft and the only downside is that it is so light, so you must tape it to stay put. Otherwise a great buy.
Now It's Your Turn:
So in this article, I've featured 21 dorm essentials for guys that you should not miss carrying with you. I hope you enjoyed it and found this article useful.
Now I'd like to hear from you:
Which items from this list are you already planning to bring to the dorm? Are you going to purchase something also?
Or, if you'd like to add something to this list, just let me know in the comment.
Disclaimer: In this article, I have put some affiliate links that means if you purchase any product through our links we will get a small commission at no extra cost to you, this is how we produce free content for you without advertisements.