MEL Science and KiwiCo are well-known platforms that offer hundreds of hands-on experiments kits for kids of different ages. However, they differ from each other in many ways, and it is important to know which platform you should opt for to provide your kids with the best DIY experiment kits.
In this MEL Science vs. KiwiCo review, I will compare and contrast these platforms in-depth and discuss everything you need to know about them, so you can find the best one according to your requirements.
In case you are looking for a quick decision, here are our findings on MEL Science Vs KiwiCo.
Key reasons to choose MEL Science over KiwiCo:
Key reasons to choose KiwiCo over MEL Science:
If you have a little time, I encourage you to read this article until the end to learn everything about both platforms in detail. We have also published the MEL Science review separately which you may also read.
Let's begin with a fundamental question…
What are MEL Science and KiwiCo?
MEL Science and KiwiCo are amazing platforms that provide hands-on experiment kits to help your kids play and learn while having fun.
MEL Science is a UK-based education company founded in 2014 by Vassili Philippov, whereas KiwiCo is a US-based company founded in 2011 by Sandra Oh Lin, Yael Pasternak Valek, and Yu Pan. However, both companies ship their experiment kits to many countries.
These platforms offer a wide range of experiment kits designed for various subjects and age groups. Both platforms operate on a subscription basis, offering quarterly and yearly plans, and deliver monthly hands-on kits right to your doorstep.
Whether you're looking for a learning kit for your 5-year-olds or your teenagers, you can try either of these two platforms. Additionally, you have the choice to choose a specific subject like STEM, Chemistry, Physics, Math, Space, Medical, or Art & Creativity in which you want your kids to engage and develop an interest.
Read also: 11 Shocking Reasons Why Your Kids Dislike Studying!
MEL Science Vs KiwiCo: Which is more popular?
To gain insight about which platform is more popular and frequently searched on the internet, I conducted a search on Google Trends. Here are the findings:
Based on the image above, it's clear that KiwiCo has been getting more searches on Google worldwide in the past five years. So you could say that KiwiCo is more popular. But being popular doesn't necessarily mean it's the best, right?
What's more important is finding the one that can provide the best and most engaging hands-on kits for the subject you want your kids to develop an interest in.
Note: Both MEL Science and KiwiCo ship their kits to other countries too. What's surprising is that both companies target the same geographic locations. You can check it out here: MEL Science Countries vs. KiwiCo Countries.
MEL Science Vs KiwiCo- Which includes better subjects?
While MEL Science and KiwiCo may offer kits in some similar subjects, they also have different subjects available. Let me share with you the subjects they offer and the recommended ages for each.
According to the table above, it's clear that MEL Sciences experiment kits focus more on academic subjects, while KiwiCo is more focused on teaching skills to kids.
For example, if you want to develop your child's interest in space or medicine, MEL Science would likely provide better learning kits. On the other hand, if you want your child to learn new skills or explore art, KiwiCo would be a good choice.
From an educational standpoint, MEL Science experiment kits are more helpful for learning science concepts. They offer separate mobile apps where instructors guide you step by step and teach you the theory and concepts behind each experiment. They even provide VR experiences and separate learning apps for chemistry and physics subjects.
While using VR Goggles in MEL Science to learn Electronic Configuration, I personally found it absolutely amazing. What makes it even better is having an instructor in the background who provides subject knowledge. It's like the cherry on top!
KiwiCo offers a more enjoyable experience with its kits, catering to different age groups of students to enhance both fun and learning. They even provide additional resources for subjects like physics and other experiments, offering links to learn concepts and step-by-step guidance.
While MEL Science may not have hands-on kits for toddlers or kids aged 2-4, KiwiCo's Panda Crate and Koala Crate are specifically designed for them, providing an opportunity for play and learning. Additionally, KiwiCo offers kits on Geography and Culture, Science of Cooking, and Art, which I personally find impressive.
However, both platforms do offer STEM kits, which might make it difficult to choose between MEL Science and KiwiCo. So let's delve deeper into which platform provides better STEM kits…
Which offers the best STEM kits?
MEL Science and KiwiCo both offer hands-on learning kits in STEM subjects, which include Science, Technology, Engineering, and Mathematics, for the same age group of kids.
While exploring both platforms, I noticed that KiwiCo provides a wider range of STEAM boxes (where 'A' stands for 'Art'), while there are a few hands-on kits that you can find on both platforms. For example, the Hydraulic Lift and Cannonball Launcher kits are available on both platforms.
Overall, I found that MEL Science's STEM boxes include more kits focused on specific subjects that teach new concepts. These kits may require parental support for effective learning.
On the other hand, KiwiCo's STEM kits are more about fun and creativity, allowing your kids to easily create without needing much support. However, KiwiCo doesn't provide any learning summary after the experiments which is crucial.
For instance, in the MEL Science Green Flashlight project under the STEM box, your child can learn about dynamo flashlights, green energy principles, ultraviolet lights, solar panels, and much more.
On the other hand, KiwiCo's STEM kits include projects like the Domino Machine, where your kids can interact with robotics kits. However, they would need to learn the mechanism on their own or with your guidance.
Which Kits are safer?
When it comes to hands-on experiment kits designed for kids, one of the main concerns is whether they are safe to try, right?
Both MEL Science and KiwiCo offer experiment kits for Physics and Chemistry subjects, which may involve the use of chemicals and hazardous substances. It is always recommended to conduct these experiments under parental supervision.
While both platforms provide approved and certified kits, upon careful observation, I noticed that MEL Science kits for chemistry experiments contain more hazardous elements. It is certainly because MEL Science kits include more academic science experiments, whereas KiwiCo kits are focused on skill-building.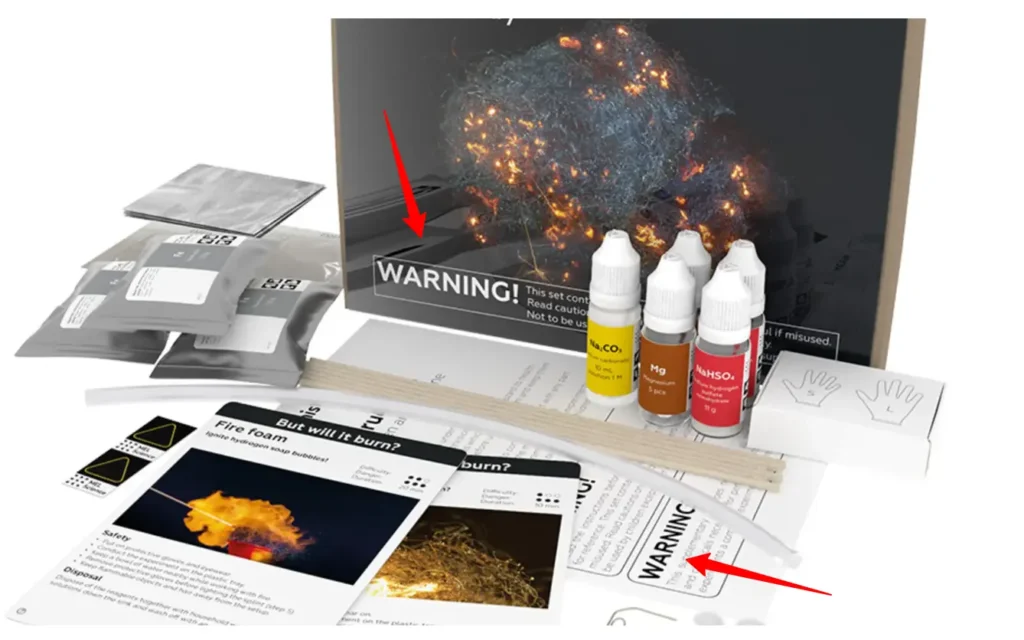 On MEL Science, any project involving hazardous substances is clearly marked with a WARNING badge, and it's crucial to pay close attention to the instructions, video guides, and VR experience. As a parent, it is important to provide full support to your child when conducting these experiments.
MEL Science Vs KiwiCo: Which is easier to use?
Both platforms are user-friendly and easy to navigate. MEL Science offers a variety of subjects and recommends kits based on age groups. On the other hand, KiwiCo categorizes crates for different age groups of students.
With KiwiCo, you simply select your child's age, and it suggests the best and most recommended projects to try. The great thing about KiwiCo is that you can purchase projects individually without a subscription.
Now, let's discuss their kits and how easy they are to use…
In my opinion, both KiwiCo and MEL Science provide kits that are easy to use and assemble. However, MEL Science takes it a step further by offering a mobile application that provides detailed instructions, including step-by-step guides and video tutorials.
This makes it exceptionally easy for children to set up and conduct experiments. The materials are well-organized and labeled, making it convenient to find the necessary components.
Further, MEL Science offers a virtual reality (VR) component called MEL VR, which enhances learning by providing immersive 3D models and additional explanations.
KiwiCo excels in project setup by providing detailed instructions with clear visuals and diagrams. The subscription box typically includes all the materials needed for each project. The components are well-organized, and the instructions are designed to be easily understandable for children to follow independently.
MEL Science Vs KiwiCo: Which offers better support?
A good platform always provides better customer support. Both MEL Science and KiwiCo offer different ways to contact the company and ask for help.
In my experience and after doing research, I found that MEL Science offers better help and support. They have contact numbers available for different countries where you can call and ask for assistance. Additionally, they also provide an email address to connect with them.
The best part about MEL Science is that they offer support through their mobile application while learning or watching video tutorials.
On the other hand, with KiwiCo, I found that you can resolve issues by reading articles and FAQs. Similar to MEL Science, KiwiCo also offers contact numbers and emails, but their FAQs article is the most helpful. Since KiwiCo doesn't have a mobile application, it's challenging to contact them and receive proper guidance and support during experiments and projects.
MEL Science Vs KiwiCo: Costing and Value for Money?
MEL Science and KiwiCo have different pricing structures and subscription plans. Let's break it down and discuss each one separately…
MEL Science:
When you check out the pricing and subscription options on MEL Science, you'll notice that they have a straightforward pricing model. The yearly subscription plan is the most cost-effective, priced at $29.90 per month or $358.80 for a year, while the monthly plan costs $39.90 per month.
Regardless of the subject you choose, the subscription price remains the same. However, it's a bit disappointing that you can't buy their hands-on kits separately. If you want to try their kits, the only option is to go with a subscription plan.
Once you sign up for any billing plan, you receive one box per month, which you can modify or cancel anytime. One box is enough for two kids to share.
So, is MEL Science worth the cost?
Absolutely YES! Let me explain why…
Their projects in STEM, Physics, and other subjects are engaging and academically focused. The accompanying apps are also excellent tools for understanding science through practical experiments. Additionally, the inclusion of VR experiences for physics and chemistry projects is an incredible idea that your kids will enjoy while learning.
Sure, it's disappointing that you can't purchase their projects separately, but the annual subscription is definitely worth the investment.
KiwiCo:
On the flip side, with KiwiCo, you have the option to either subscribe or purchase individual projects separately. KiwiCo offers different prices for its various crates and projects.
For individual projects, prices can range from around $25 to over $150 which seems higher. As for the subscription plan, it costs $23.95 per month or $222 per year for most lines (Koala Crate, Kiwi Crate, Atlas Crate, Yummy Crate, Tinker Crate, Doodle Crate). Maker Crate and Eureka Crate are priced at $32.95 per month or $323.40 for a 12-month period
In my opinion, the cost of purchasing individual projects is higher compared to the monthly and yearly subscription options. If you are serious about KiwiCo, opting for a subscription plan is generally a smart decision.
Now, Is KiwiCo worth the money?
Absolutely! Overall, I believe KiwiCo is a worthwhile investment as it provides skill-based, hands-on kits that are both fun to play with and educational. Its projects can greatly enhance your child's creativity. However, it's a bit disappointing that it doesn't offer any video tutorials or teaching resources, which leaves me feeling a little sad.
Now It's your turn:
Have you got something to say about MEL Science Vs KiwiCo, or do have you any further queries about these platforms?
Share your thoughts in the comments below – we'll do our best to answer any questions you may have.
Alternatives to MEL Science and KiwiCo:
When it comes to finding the best hand kits and experiments, MEL Science and KiwiCo are just not the option. Allow me to introduce you to a few best alternatives to MEL Science and KiwiCo…
1. Little Passports:
Similar to MEL Science and KiwiCo, Little Passports is an educational subscription-based website designed for children. It aims to inspire a love for learning about the world through engaging activities and materials.
The website offers various age-appropriate subscription packages tailored for different age groups, including Early Explorers (ages 3-5), World Edition (ages 6-10), Science Expeditions (ages 9+), and USA Edition (ages 7-12).
Each subscription provides a monthly package filled with hands-on projects, interactive games, puzzles, and informational materials centered around a specific theme or country. The content is designed to spark curiosity and encourage children to explore geography, history, science, and culture in a fun and interactive way.
2. Spangler Science Club: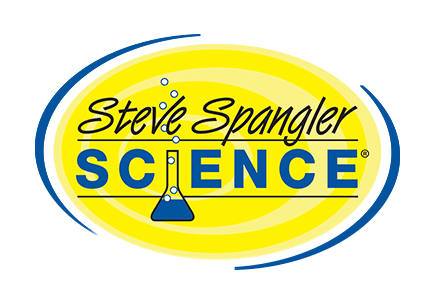 Unlike MEL Science and KiwiCo, Spangler Science Club is only available in the United States. The platform is dedicated to fostering scientific curiosity and engaging kids in hands-on learning experiences.
Each kit is accompanied by detailed instructions, educational materials, and online resources to support parents and educators in facilitating the experiments effectively. The website also features a blog and video library where visitors can access additional science-related content, project ideas, and educational resources.
In terms of cost, both MEL Science and Spangler Science Club offer similar pricing options. However, the advantage of the Spangler Club is that you can purchase their kits separately and often find them on sale.
3. Galt Toys:
Galt Toys is a renowned company specializing in the production and distribution of educational toys and games for children. Their official website serves as a comprehensive platform for customers to explore their wide range of products and make online purchases.
The website offers a user-friendly interface, enabling visitors to navigate easily through different toy categories, age ranges, and learning objectives. The website showcases an extensive collection of innovative toys designed to engage and stimulate children's creativity, cognitive skills, and physical development.