Do you have board exams in near months?
Board exams are far different from competitive exams like JEE Mains & Advance. So, it's obvious, you need to have a different preparation strategy for your board exams whether you have a 10th or 12th board exam.
And, if you also prepare for competitive exams then it might be not easy for you to put extra effort into your board exams preparation in the right way. Many students don't study for board exams in the right way, that's why they often get bad grades after studying hard.
Even, I have also walked through this phase when I had JEE mains and 12th board exam in the same month and I needed to prepare well for both exams.
With having a different strategy for board exams, I always scored very well in my 10th and 12th boards. So in this article, I'm gonna share 9 tips that must be very useful for you to study for board exams, even when you have a competitive exam also.
So, if you're already looking for how to study for board exams or board exam preparation tips then I welcome you to grab my 11 tips and apply them while studying, you must score very well in your board exams.
How to study for board exams?
1: Set your schedule (Routine)
Our first and very important tip for you is- Make a routine. Until you'll have a proper routine or schedule then it will be very difficult for you to give extra time for board exam preparations and study consistently daily.
Here are two questions you need to ask yourself:
#1. How much time do you have: It's very important to know how much time you have or wanna give for your board exam preparation. Most of the students who also prepare for competitive exams only study for 1-2 months for their board exams.
So according to your performance in class, you have to decide how much time do you need to complete the syllabus for board exams.
#2. What times do you have available: Now you better know how much time do you have for your board exams and now you have to find what are times that you'll spare for the board exam preparation daily.
The best way to find this time is to either make a routine or plan for every single day. I mean, before sleeping or after waking up just write a note about how you'll spare your tomorrow and at which time you'll study for board exams. (Must include early morning studies in your schedule.)
2: Make a syllabus and study accordingly:
This tip works like a to-do list and it must be useful for your board exam preparation. Even this tip helped me to cover all syllabus in less time for my 12th board. Let me tell you exactly what you need to do…
For your board exams, you might have a syllabus, or if you don't have then make one by yourself. A syllabus helps you to prepare for your exam in the right way and cover the subjects that seem important. Now, you don't need to differentiate your topics and questions for the syllabus. You just need to make a list of all the subjects or topics that seem important.
After listing the subjects and topics, study according to them. Make sure you study the difficult subjects first because, the subjects in which you're good, you can prepare easily for it in the last 5 days before exams, however for the difficult subjects you may need more time.
Note: when you finish any subject then make s cross on the list that will motivate you to complete the rest syllabus.
3: Clear all your concepts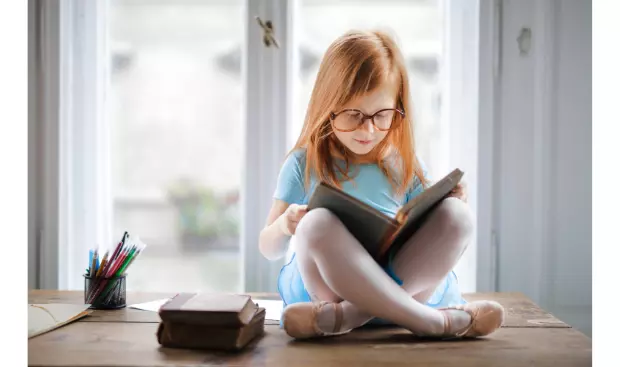 While preparing for the exams you may ignore some concepts or theories by saying I know it or I can manage it if it appears in the exam. Even sometimes you may be too confident that this question is not gonna come so I don't know to study for it. Isn't it?
However, we can't really guess what is important for our exam and what is not. Maybe the concepts you have ignored can appear most. So, instead of overlooking anything, remember all the concepts that you're not quite good at. Remember, don't just study for the board exams, you also need to clear all your concepts.
If you understand any concepts very well and you can teach others too then I don't think you need to give extra time to remember that. So, be confident about what you know and what you study.
4: Make a habit of writing long answers fast
In our board exams, most of the questions can be subjective questions that means you have to write long answers for them. Some of them may need a short explanation while some of them take one page for explanation. Isn't?
So, you should make a habit to write long answers fast for them. And for this, your fair notes can be very helpful, if you have. Now it doesn't mean you should copy-paste from the notes on a blank page.
First, you need to learn a concept quickly from your notes and then make a question around that (you can take help from your book). After making a question, you just need to write its answers in your own way without taking any help from books and notes.
This will not only help you to revise a theory, but it will also make a habit of writing long answers fast. Remember, don't try to make the answer long by adding words, just write the answers precisely.
5: Solve previous year papers
Previous year's papers or Question bank can very useful for your board exams. Previous year's questions help you give an idea about upcoming questions; because of this, you can easily understand the question format and practice well. Even sometimes, some questions can be repeated in your board exams. Apart from this, there are many more benefits of solving previous year's papers.
You can easily get previous year's papers of any board on the internet or you can also buy a 10 years' question bank (book). You will also get answers together with questions however you don't need to remember that answers or write the same answer. Don't use a question bank like study material, use it as a practice test.
Although you can also join practice tests class before 5-10 days when you have prepared for your exams that will also make a practice of your to solving board papers.
6: Challenge yourself with the time
One of the big problems that you face at the board exam is a lack of time. You might know all the questions at the board exam but what if you don't have enough time to solve them.
So, here is the solution that you should apply when you study for board exams- Challenge yourself with the time.
While remembering any subject, writing long answers, solving problems, or taking any tests, limit yourself with the time and give a specific time to solve a question.
While taking your first practice test, You can't solve all questions at a time but practice must make you perfect.
7: Try Group study someday
Group study is a great way to study for board exams. In group study or combined study, not only you share your knowledge, however, you also get an opportunity to grab other's knowledge too that you might not know.
There are many benefits of group study also. In very little time, you understand a learn concepts quickly and when you share your knowledge with others there are high chances you can retain that information for a long time (learning pyramid theory).
So if you have some good friends who support you and listen to you then try to arrange a group study with them one day whether it is for revising a subject or taking a practice test together or anything that important for your board exam preparation.
8: Make a list of questions that seems hard or you always make mistakes
This has been one of my best strategies for board exams. While preparing for your board exams and following the above tips you always find some questions that seem very difficult to you and you always make mistakes there. Isn't?
Even, if you find any theory or concepts that you don't want to remember but is important for exams then make a list of that type of questions or theories.
To learn those questions or theories, you can try Spaced practice study technique.
Space practice is a great way to remember something for a long time. According to this study technique, you review your list of tough questions in spaced intervals similar to the schedule below:
Day 1: Learn the material in class
Day 2: Revisit and review
Day 3: Revisit and review
After one week: Revisit and review
After two weeks: Revisit and review
After following this technique, you won't forget easily what you have studied.
9: Cramming doesn't work
I have seen many students who don't study for whole sessions and few days before their board exams they cramming and pull all night. They only study for the exams but they don't know, Cramming doesn't work.
Cramming dramatically increases a student's stress levels. This stress harms their ability to concentrate, making preparing for a test even more difficult.
If you are an average student and you have at least one month for your board exam then I don't think you need to cram and study the day before exams. Isn't it?
So, instead of studying the day before exams and pull all night, you should enjoy your day and hang out with friends, watch a movie, take a good amount of sleep, take care of your health, and eat well.
Conclusion:
So in this article, we have shared 9 board exam preparation tips and how you should study for board exams. I hope you found this article useful for your board exams.
Now I'd like to hear from:
Are you gonna follow all tips from now on? Which tips did you find most useful for your board exams?
Let me know in the comment…