Because of lockdown, exams, or any other reasons, have you decided to studying at home?
Good decision!
But I'm sure you'd have distracted many times and unable to study at home effectively. Isn't it?
So if you want to make your home as a class and want to perform a good and effective study at home even for long hours then must read this article till the end.
Because here you're going to get 9 tips which will definitely help you to study at home with focus and without getting distracted.
Note: Through these tips, you will also get motivated to study more and more at home.
How to study at home effectively:
1: Find a dedicated space:
Where do you study at home? Have you any dedicated space or room for your study?
To studying effectively at home, you should have a proper place for your study, where no one can disturb you, and your surroundings can't annoy you.
It's not only about the disturbance, sometimes a good study place can make your mood for study and you can concentrate well while studying.
So, if you like to study alone then first find any corner/room at your home that supports your study. And if you don't have any place, then you should join a library.
---
2: Use a study table & chair
Now I hope you have found your study place (room). But if you study in bed or couch, then you're making a big mistake with your health and your studies.
In school, college or in the library you often study on a table or bench-desk but with studying at home, then you must like to study on the bed while lying and taking some rest.
Studying in bed not only can make you feel sleepy or tired (result; lack of focus) even sometimes it can be responsible for your back or neck pain.
So instead of studying in bed, use a study table and chair that will help you to concentrate well on your studies only. But if you still want to study in bed, then get my guide here on how should you study in bed.
---
3: Make a routine (alternative inside)
The major problem that most of the students face while studying at home is they can't stay consistent with their studies and procrastinate many times.
And that's why I'm suggesting you make a routine. And you too know how routine is helpful to stay consistent in our work.
I know it's easy to make a routine, but it's very difficult to stick with it.
But I have an alternative for you that you can follow easily.
Alternative for Routine: Instead of making routine and follow routine same as all day, plan your single day or day by day. Just before sleep or after waking up, write a plan about how you will spend your entire day and what are the tasks you have to take and complete today.
It's a very effective and interesting way that I used to balance my busy schedule.
So if you really want to study effectively at home then either make a routine and stick with it or else go with my alternative.
---
4:

Complete your night's sleep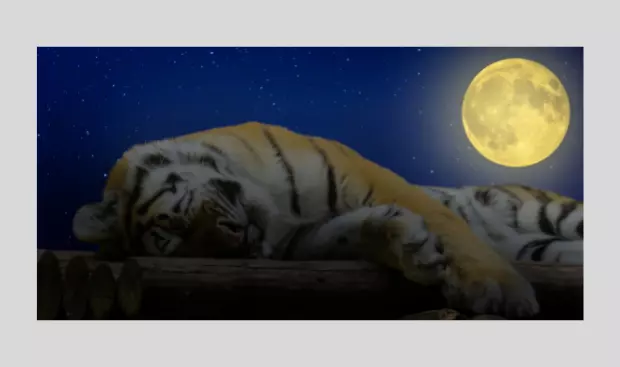 We all know sleep is crucial and for studying effectively, it is very important to complete your sleep at night.
But the question is, how much a student should sleep?
According to CDC healthy school, The American Academy of Sleep Medicine has recommended that children aged 6–12 years should regularly sleep 9–12 hours per 24 hours, and teenagers aged 13–18 years should sleep 8–10 hours per 24 hours.
But when you have to study effectively at home the whole day, then I must recommend you to complete your sleep at night so that you won't feel sleepy while studying in the daytime.
And once you complete your sleep in the night, then you will feel fresh, energetic and enthusiastic for the entire day and your mind will also get active for study and you'll have a better focus.
---
5: Make a study plan before study
A study plan is very effective to perform a wonderful study. But what should be your study plan?
Well, when you go for study then just before, make a list about what I have to study now and how long I would study any subject or topic. And once you study any topic or subject (according to your list) then made a cross on the list.
Making a cross is a special point that will motivate you to keep studying and complete your study list. This study plan will be really helpful for your home studies. Even If you want to study for long hours, then must try it.
---
6: Avoid phone and other entertaining things
I know now you have a distraction or noise-free study place but there is no doubt that you won't be distracted by your phone or by any other entertaining things.
So I must suggest you avoid these things or if possible don't go with your phone to your study room. But if your phone is a part of your studies, then must block or uninstall unnecessary apps.
For me, it's better to switch off the phone and social media for 1-2 hours of study, and when we take breaks after studying then use it.
---
7: Take breaks while studying
Are you one of them who can study 6-8 hrs continuously and taking no breaks?
If Yes! then it could be the reason for being less effective in the study. Studying for long hours is good and effective only when you take breaks. Because after a slight break your mind gets refresh and you feel more energetic. And this way you won't get bored too.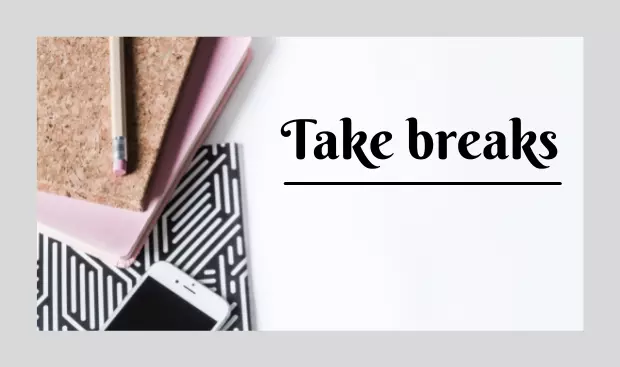 So if you want to study at home and want to be more productive, then take breaks in every 1-2 hrs of studies or else follow the Pomodoro technique. And in breaks, either use your phone or else take a small nap.
---
8: Make your study interesting
If you want to study effectively at home, then you should make your study interesting. And once you'll find your study interesting, you must stay focused while studying and won't want to procrastinate.
And to make your study interesting I am listing 3 ways here…
#1. Study with music:
Study with music not only makes your study fun even gives you a better concentration.
Yes, It's a scientifically proven fact studying while playing music improves your concentration but the condition is that music (not song) should differ from your genre and have a repetitive pulse.
#2. Make Flashcards:
Making or studying with flashcards is one of the best ways to studying. Using flashcards helps you to learn information and also helps you to identify any weak spots you may have with the subject.
So, make flashcards learn better, and enjoy your study.
#3. Change your study area: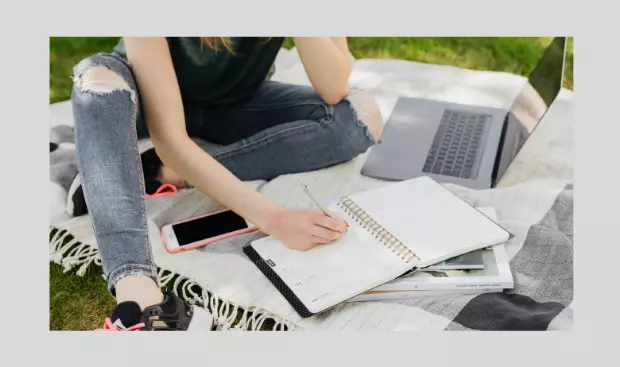 A place where you study really matters. I know some of you might find it hard to believe but sometimes because of a good place you find your study interesting and enjoy your study.
So instead of studying only at your home try to study in places like a coffee shop, park or library that suits you. It can not only make your mood for study even it can give you a better concentration there.
---
9: Group study
Have you ever involved in Group study?
If No! then you should try to involve once, you will surely find it interesting.
Group study will help you to study more and more and stay focused for a long time. And in this study, you will also grab other's knowledge. But one condition, you have to active there.
So at your home, if you have a bunch of friends then try to arrange a group study. It will be so much fun to study.
---
Conclusion:
I hope you enjoyed my article on how to study effectively at home.
Now I want to hear from you:
Which tips from this article you found most useful?
Let me know in the comment below, I am curious.