Does it really matter to become a topper, how did you study the entire session in your class?
I don't think so, because I have seen many toppers interviews and many students who didn't perform well in the entire session, but they become topper after studying effectively in less time.  
But it doesn't mean that they top exam because they might have upcoming question papers. You know what I mean.
They become topper because they make a study plan before the exam and they follow the best tips & techniques (that I am going to discuss here) to study for exam in less time.
So if you're thinking about how to study for exam in less time and get good marks or become a topper, then stay with me till the end. Because apart from the best tips and techniques I'll guide you on how can you study effectively while preparing for your exam.
How to study for exam in less time?
Regardless of reasons, why didn't you study effectively the entire session, hence here I am listing 5 exam preparation tips:
1:

Write a To-do list
Before starting your preparation, this is the first and essential thing that you need to do.
Now you must think, what exactly would be the To-do list for the exam, and what it will contain?
Here is the deal:
A 'To-do' list means your study strategies and plans for your exam, and it will contain your planning about what you have to study, how much syllabus you have to study, which topics you should study first, and which subject you don't need to study and what you have studied already.
Have you understood what I mean?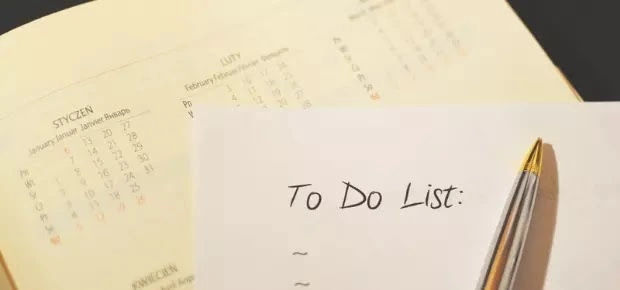 This is my and topper's key point for any exam, and it not only works; it also helps you to complete the syllabus at the right time. And the thing that you'll make interesting with it when you'll finish any topics then made a cross (❌) on the list, which will motivate you, that you're completing your syllabus.
Well, before making it, first note your rest time (2 months or 3 months) for your exam. And this list, not anyone can make better than you. So give your time and write all things on the list that I have mentioned above.
---
2:

Daily goal and Time management
So, you have very little time to complete your to-do list or all your syllabus. So, you need strong and well time management for your effective study. Isn't it?
So, when you wake up, then fix a goal about which topic you'll study today from the list and how much you'll study that. Every day when you wake up or else just before sleep, make a study goal for the day and then complete your goal on that day.
Time management is essential if you're serious about your exam and want to get good marks in less time. Without maintaining it, you can't give enough time for your study. So, if your class has been closed before 1-3 months for your exam preparation, then assume your studies like an office job (10-6 pm), and in any condition, you have to do your job.
But if your classes continue, then manage your study time by making a routine. This will help you to give your all day for your studies only and complete your daily goal.
But make sure you have to take a half-hour break on every 2 hours of studies. After 2 hours of continuous study, use the phone during the break. But If your phone is a part of your studies, then you must block other apps that can distract you.
---
3: Study hard and boring subject first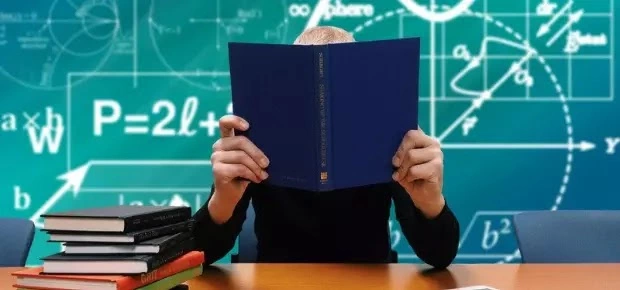 So before your exam, which subject or topic you prepare for first- boring or hard subject or a very easy and your best subject?
If you think it doesn't matter or I prepare my best subject first, then you're doing wrong. Because an easy subject which you like to study more, can prepare easily 5 days before your exam, even you can appear exam without preparing it. Isn't it?  
But when you save the last few days for a boring topic and weak topic, then I am sure neither you feel interested in studying that, nor you can prepare well for that subject. So whether your any subject is boring or hard, prepare it first and give your first and effective studies for it.  
Read also: How to make a boring subject interesting?
4:

Solve previous year's papers
For any exam preparation, even in less time, the previous year's papers are beneficial, and students should solve them. 
Previous year's questions help you show upcoming questions; because of this, you can easily understand the question format and practice well.
Even sometimes, some questions can be repeated in your exam. Apart from this, there are so many benefits to solve previous year's papers. So, solve it 10 days before your exam.
After preparing well for your exam, I'm sure, when you will solve the question, you will feel confident and motivated. But if you are trying to solve it first, even without preparing enough, then you can get demotivated. So take all its advantages after preparing well.
---
5:

Join Test Series

If you have prepared well for the exam, then join a test series and should give at least 5-10 practice tests. As previous year's papers are important for preparing for an exam, similarly pre-test papers are also very important to check your preparation.
When you give practice tests then must notice how much time you're taken. And if you're taking so many times to solve all questions then give at least 10 practice tests for 10 days, It will surely help you to increase your speed while giving an exam.
Apart from this, if you have a fear of attending an exam then it can also take you out from it. So, strong your preparation and give a pre-test every day before 10 days of your exam. There would be any test series classes for it or you can also attend from your phone and laptop.
---
Tips or guide to study effectively during your exam:
1: Find a study place
If you really want to prepare at the best level for your exam in less time, then you should find a study place or room, where you can give your best time for your studies, and no one can disturb and annoy you, and you can focus on your studies even for long hours.
Apart from these, there are many benefits and importance of a dedicated study area and place.
Want to study for long hours but can't then read it.
So before 2-3 months of the exam, either study alone in a study room, but if you think anybody or friends can disturb you, then it will be better for you to join a library. So find your comfort study zone.
---
2: Try to study in the early morning:
If you want to be more productive in less time, then try to wake up early and study in the early morning. I'm not saying, don't be a night owl before an exam. I mean there are more benefits of early morning studies as compare to tonight's studies.   
After taking enough sleep at night, your brain gets refresh and you can remember anything easily whatever you read for your exam.   
But if you think I can't wake up early for studies, then you must try my practical tips on this. Or else, if you think I can't wake up early then absolutely go with night studies for your exams.    
---
3: Avoid your phone while studying
One student asks me, When I want to love my books and study then phone proposes to me. And I think this is the problem of many students and because of the phone, they get distracted.
So I'd say, Don't accept your phone proposal while studying, even you should not go with your phone in the study room. After continuously study for 2 hours, you can use it during a half-hour of a break. Remember, you can't focus on your preparation until you leave your phone while studying.  
---
Your query:
Q. What do toppers do before one day of the exam?
If you have this question in mind and you think they stay up all Night and study hard then you're wrong. A bright student who has prepared well doesn't need to cram on the last day. Because when you study on the last day for your exam then you might think this or that topic I didn't cover yet and you might think I'm forgetting what I read, and because of this, chances are you'll get demotivated. On the last days before the exam, Most of the topper will suggest, Instead of studying, you should complete your sleep in the morning, hangouts with friends, give time to your hobbies and watch motivational movies or read such books as you like.
Conclusions:
So I hope you have understood how a topper studies and how you should study before your exam. But one thing that I should say earlier, these tips and tricks will only work when you focus on your studies. So while following these tips, focus when you study. And take no kind of stress and anxiety during your exam days. Here is a quick look at 5 tips to study for an exam in less time:
Write a To-do list
Daily goal & Time management
Study hard and boring subjects first
Solve previous year papers
Join a Test Series- Give at least 5-10 practice tests
I hope my tips will be helpful for you and if you have any query-related exam tips, then ask freely in the comment section.